FOR IMMEDIATE RELEASE
T.J. Davies Company, Inc. Acquires New Property in Mantua, Ohio
Chagrin Falls, Ohio – October 10, 2021 – T.J. Davies Company, Inc. is pleased to announce the purchase of a new property and building in Mantua, Ohio.
After much anticipation, T.J. Davies has closed on a building and property at 11823 State Route 44 in Mantua, Ohio. The company's owner, Sherry Davies, is looking forward to using this new industrially zoned property to expand the growing business and serve the community.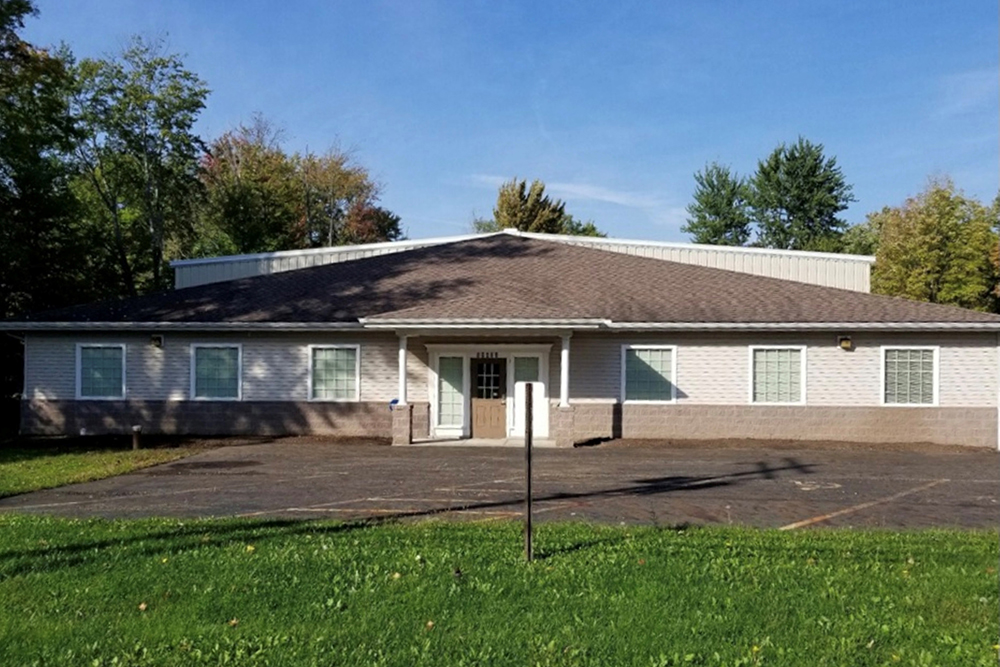 T.J. Davies recently closed on the 14,400 square foot building as well as 14.8 acres of additional land surrounding the building.  The total new acquisition comes to 16.8 acres.  The new frontage will give the company a better presence as they grow, moving their operations out of their current space of 5,200 square feet.  Owner, Sherry Davies, is looking forward to using the building to manufacture a line of products that will complement the current line of retention knobs.  The two new MAZAK machines recently purchased will help to fill out the space and add to production capacity.
Future plans for the property include building an industrial park with spaces for retail small business start-ups and an animal shelter/rescue, as well as preserving much of the environment in its natural state to maintain the homes of deer and other wildlife.
"This is a dream come true.  We are proud to offer Made in America products, and excited to provide opportunities for local small businesses," reflects company owner, Sherry Davies.
Founded in 1965, T.J. Davies Company, Inc. is a leading manufacturer of retention knobs currently located in Chagrin Falls, Ohio.  The vision of T.J. Davies Company, Inc. is to produce world-class, made-in-America retention knobs, and to provide exceptional customer service.  "At the core of everything we do is our set of values, exemplified by our people."

CONTACT INFORMATION:
T.J. Davies Company, Inc.
Sherry Davies
440-248-5510
sherry.davies@tjdavies.com